Hello all,
Two new maps over at DriveThru
Medieval City 2
This set can be used as a standalone city area, or combined with Medieval City 1 to make a really large city map for all your adventures.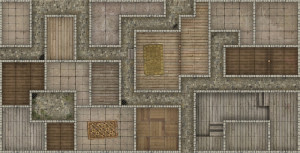 Wayfarers Inn
This is the first of our new 'Storeys' range – multiple level maps. Wayfarers Inn depicts an inn in the countryside with a ground floor, first floor and dank cellar.