It's coming up to Halloween, and as you may have seen on Drivethru or in our email newsletter, we're having a Halloween sale!
We've released 4 new Halloween themed maps, and these, along with several other selected maps, are at 50% off for the rest of the month. So, if you're planning a spooky adventure, you could check out the sale at Drivethru by clicking the banner below.
We also thought it would be nice to show some of the artwork from the four new maps.
Kittywitch Woods is a giant map (50×50), and comes in both day and night versions. It's a classic haunted forest, with mist, graves, gnarled trees and spooky glowing lights.
The DeMorteval Mausoleum features a Gothic-style family mausoleum building in a misty cemetery, with graves, cobwebs and candles.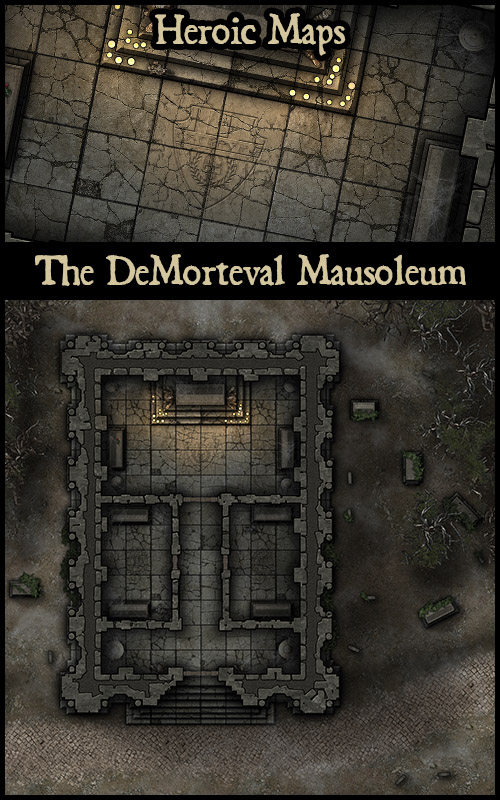 Finally, the Vampire Nest is a cave map in both day and night versions, with a small blood-soaked altar in one cave, and a creepy room of vampire coffins in another, surrounded by bones of countless victims.
So, these maps and others are on sale for the rest of the month. Happy Halloween!