Desert Temple: Iunu
Download: Iunu
A printable geomorphic dungeon floorplan compatible with any RPG/Dungeon-Crawl game. Use as a standalone gameboard, or combine with any same-scale tileset.
Contents: Four 10×10 battlemaps depicting Ancient Egyptian-style temples, corridors and chambers. Dedicated to the Scarab beetle, these temples are full of iconography and heiroglyphics.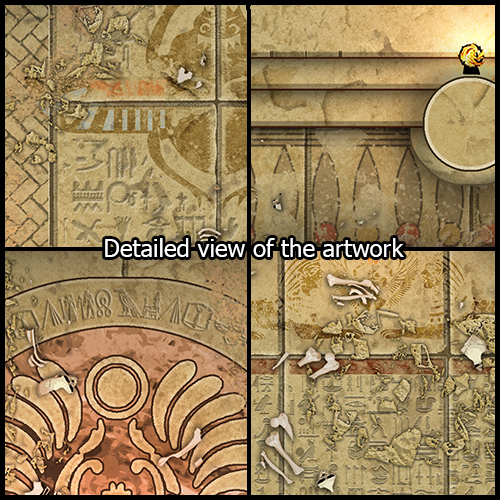 Uses: Explore the lost ruins of Egypt, bring an artefact to the Priests in the temple, escape the tomb of the Pharaoh with the Mummy's treasure, unlock puzzles and ancient secrets, dare to awaken the Grand Hierophant, discover if there really is a 'Curse of the Mummy', seek a blessing of the spirits still haunting the temple complex.
Also included is a set of 300dpi full size jpgs, for poster printing or VTT.