Aerineya: The Traveller's Roost Tavern DOWNLOAD
It didn't take long for entrepreneurs to arrive in the floating kingdom of Aerineya. Once adventurers and wizards began to venture into the sky in search of ancient treasures, various quick thinking landlords recognised that they would need somewhere to rest up there, and so various taverns were constructed. The Traveller's Roost is one such tavern, and is a welcome sight after days in a small airship.
A printable battlemap compatible with any RPG/Dungeon-Crawl game. Use as a standalone gameboard, or combine with any same-scale tileset.
Contents: A 30 x 30 map depicting a tavern on a floating island, high in the sky. With space for mooring an airship or dirigible, the tavern is well presented and comfortable, with clean tables, good food and somewhere to meet and discuss quietly.
Included:
A pdf with 300dpi gridded tiles ready for A4 printing
A set of 300dpi full size jpeg files, for poster printing
A set of 72dpi (140x140px) jpeg for Roll20 & other VTTs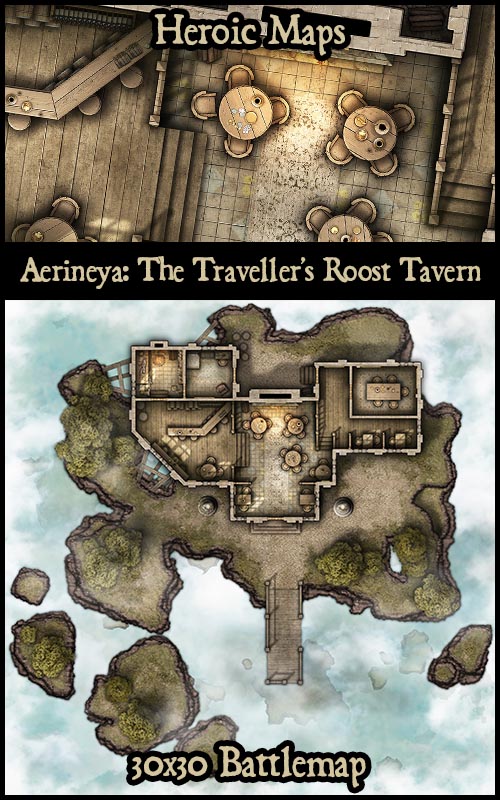 –