Hadeshill Abandoned Asylum
Bad things happened at Hadeshill Asylum. Very bad things. People were content not to ask questions, and just stopped going near the place once the screams had stopped and the leaves built up on the path. But the dead don't stay quiet for long.
A set of printable battlemaps compatible with any RPG/Dungeon-Crawl game. Use as a standalone gameboard, or combine with any same-scale tileset.
Contents: A set of three 20 x 20 maps depicting an abandoned asylum. The rooms of the ground floor are ruined, with blood stains and haunted scratches on the floor, and ransacked bookshelves. The 1st floor is similar, where furniture has been used, unsuccessfully, as a barricade against whatever terror stalked the asylum. The basement, where the patiets were tortured, is the most horrific, with pools of blood everywhere.
Also included are 300dpi full size jpgs, for poster printing or VTT. (n.b. gridless version only available as jpeg)
Also included are Roll20 VTT ready files, sized at 72dpi and 140x140px per square (all less than 10mb)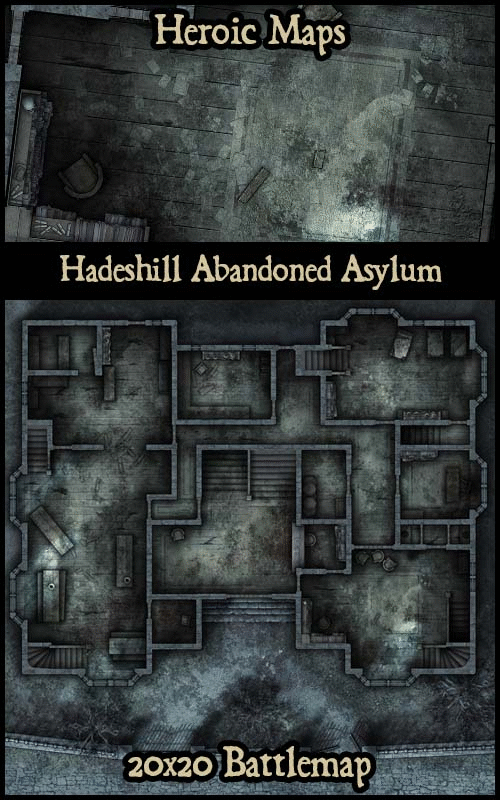 –
–