Foxtail Hills: Goblin Caves
DOWNLOAD
It doesn't take long for you to track down the hideout of these goblins. A small stream exits the mouth of a cave, and as you follow the path in you find yourself right in the middle of a cave complex that has been modified by the goblins. 
Contents: A 20 x 30 map depicting a cave system being used as a hideout by goblins and bugbears. A concealed entrance, river, rickety bridge and waterfall are found alongside a chamber where wolves are chained up, the common room for a group of goblins and their prisoners, and the living area of the bandit leader where they keep their stolen goods.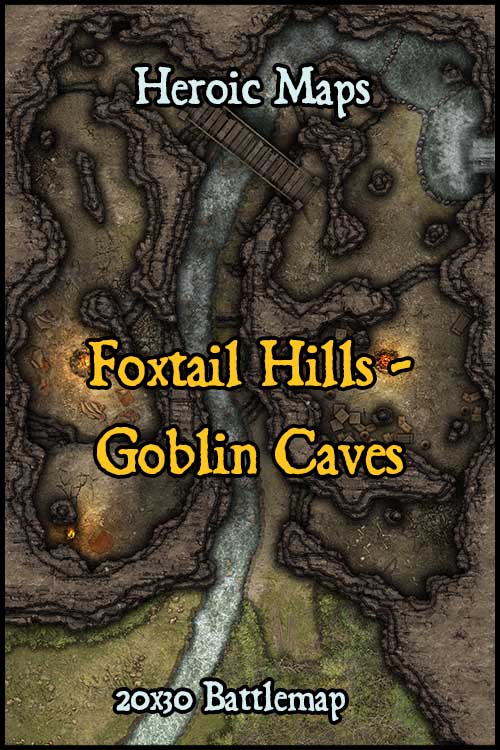 –