Explorer: Wild Places 3
Explorer: Wild Places 3 is a set of printable battlemaps compatible with any RPG/Dungeon-Crawl game.
Explorer: Wild Places 3 is a standalone set, comprising 8 10×12  battlemaps.  Each tile depicts a different and unique wilderness area, idea for quick encounters when your party is exploring a hex, or travelling between cities and towns. These maps are particularly suitable for depicting locations for games set in East Asian countries, such as games set in Japan or China.
Terraced Farm: Flooded paddy fields arranged in terraces up a slope
Forest Canyon: A narrow canyon in a maple forest.
Fallen Statue: A road on a slope bends near the ruins of an ancient Samurai statue
Tranquil Pond: A bamboo path across a lily pond
Cherry Tree Forest: A section of forest with pink-blossomed trees
Maple Forest: A forest with red and green maple trees
Red Bridge: A small arched wooden bridge crosses a stream
Roadside Shrine: A small walled shrine, with a sacred gateway.
Please Note: These maps are not geomorphic, and not intended to match up perfectly with anything. They are intended as standalone battlemaps
Also included is a set of 300dpi full size jpgs, for poster printing or VTT, in both gridded and non-gridded versions.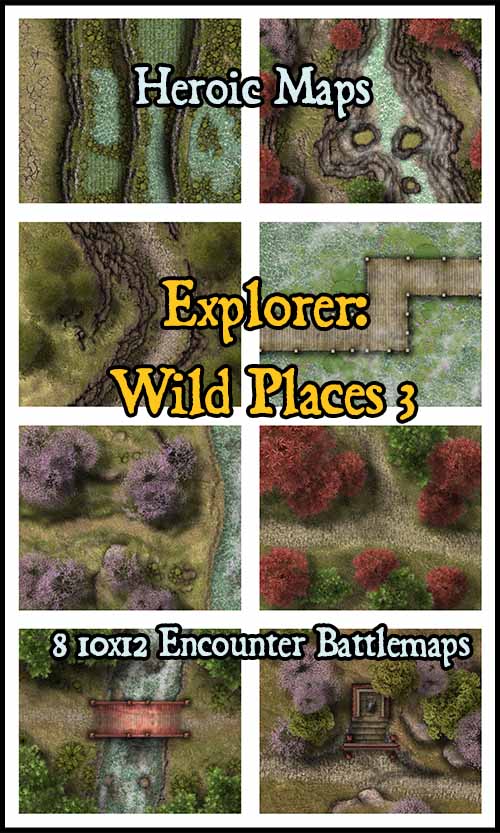 –