Aerineya: Sky Temple Ruins DOWNLOAD
The Realm of Aerineya was not always so lofty. Elevated to such heights following a great cataclysm, the place is seldom visited, except by those that are able, and willing, to risk such dangers. The ruins of the Sky Temple are an important site, and may even hold the clue to the tragedy that befell Aerineya.
A printable battlemap compatible with any RPG/Dungeon-Crawl game. Use as a standalone gameboard, or combine with any same-scale tileset.
Contents: A 30 x 30 map depicting the overgrown ruins of a Sky Temple, on a cluster of floating islands high in the sky. A distant land and clouds provide a dangerous backdrop to these islands, which still have the crumbling ruins of a once grand temple. Perfect for visiting if you have an airship, or can fly. Otherwise, not so perfect..
Included:
A pdf with 300dpi gridded tiles ready for A4 printing
A set of 300dpi full size jpeg files, for poster printing
A set of 72dpi (140x140px) jpeg for Roll20 & other VTTs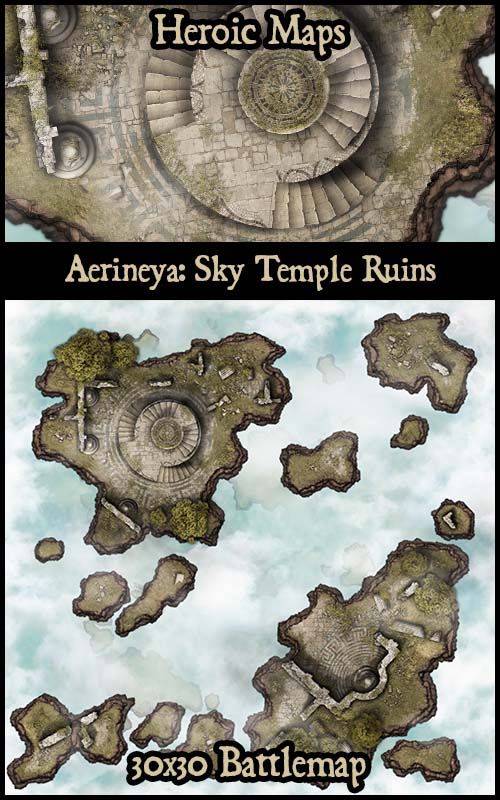 –